In our third edition Urvanity and Mahou collaborated to create something very special. An immersive space like you've never seen it before. A place where you could enjoy an extensive talk program, have a drink or simply enjoy the atmosphere. For this occasion, the artists from Penique Productions dressed the COAM conference room with an immersive installation that conquered the entire space creating a unique place, with its own light, texture and colors.
And, if you are one of the curious who want to know much more about New Contemporary Art, we had a special plan for you, in the third edition of Urvanity we created guided tours in which you could learn absolutely everything about the works and artists present in the fair.
In addition, we offered Guided Tours and Urban Safaris in which you could learn all about the artists at this year's fair and see the most outstanding and representative works of urban art of the capital.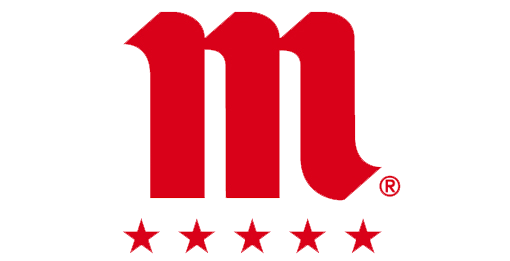 Friday 1
Saturday 2
Sunday 3
COAM. Hortaleza Street, 63

16.30-17: 25 - Denis Hegic The Intelligence of Many

Urban culture and digital technologies continue to flatten hierarchies in the art world. Art, activism, and collaborative creation models are converging towards a new way of working in which disciplines blend more easily. Why not apply it to collaborative exhibition and performance work? The Intelligence of Many is a concept that provides insight (and possible dangers) to the new energy of the D.I.Y. applied to art and culture.

18.00-18: 55 - Fernando Figueroa Graffiti, human barometer of society

Graffiti and Street Art can be social barometers; emotional and ethical reflections of the neighborhood, the community and the city. But how to unravel their meanings? Urban art and its innumerable expressions are intrinsically linked to a real or figurative space and time, which can act as an alarm, an escape valve or a demand for change. Come hear how Dr. Fernando Figueroa shows us that graffiti is alive and that it persists in raising awareness, inciting the act and, ultimately, giving voice to individual expression.

19.30-20: 45 - Steven P. Harrington and Jaime Rojo, Okuda San Miguel, Óscar Sanz - BSA Film Friday Presents "Equilibri"

A playful and passionate projection of the most important videos that have been broadcast on "BSA Film Friday", a weekly Brooklyn Street Art show. Vandals, dreamers, activists and weirdos gather in the streets and on screen, in this documentary that will expand your ideas about graffiti, street art and everything that can become urban art.

COAM. Hortaleza Street, 63

13.00-14.15 - Juan Bautista Peiró and Sergio Pardo Manifestations of urban art to dialogue with the city

The proliferation of the aforementioned urban art festivals during the last ten years have added color to our cities, but have they established a dialogue with them? Can we really program works that respond to the rhythm of the city, aware of its mechanisms and in tune with the variety of its people? What is "creative space planning" and how do you get the necessary permits to carry out complex jobs? Why is it important to see urban art from a broader perspective, beyond the murals themselves? How should art impact public space today in our communities and how to achieve that impact? Join these two professionals of urban art / art in the public space who are going to talk about how to create works that go beyond the traditional ones and create a dialogue with the city.

16.00-15.55 - Jan Kaláb Urban art and inclusion

Whether it's illegal graffiti on trains and streets or events conceived by collectives, the creative process thrives thanks to collaboration. The multidisciplinary artist Jan Kaláb teaches you how, working alone or collectively, his motto is always the same: always go further. Whether with the ingenious soul of graffiti or the organic lines of his sculptures and geometric paintings, street art nurtures inclusion.

17.30 - 18.25 Alberto González Pulido Art, Intellectual Property and Censorship

The gag law extends to areas that many could not imagine, including the practice of art as dialogue and its intersection with the public sphere. Join artist and art professional Alberto González Pulido in his talk on censorship and other important topics related to art and intellectual property.

19.00 - 19.55 - Sabina Chagina Creating a biennial of urban art in Moscow

Main curator of the street art scene in Russia, Sabina Chagina tells us about the different stages she went through to launch ARTMOSSPHERE, the first biennial of street art and urban culture in the country, which has just presented its third edition in 2018. Sabina us She will talk about how an intensive, challenging and rewarding program got her there and how it has changed the discourse on street art, murals and contemporary art in Moscow.

COAM. Hortaleza Street, 63

13.00 - 14:15 Susan Hansen & Bill Posters Take Over: Urban Art and Creative Activism

From hacking the public space to subvertising, through collaborative interventions, the street practices of creative activism are anything but routine, especially when there is a message to convey or a story to tell. What role does activism play in times of social-political-psychological upheaval and who has the last word?

16.00-17.15 Pascal Feucher + Dan Witz Urban art and residencies: the importance of nurturing artists and the creative process

From the practices developed during the apprenticeship, residencies have always been a valuable stage for the development and evolution of artists (and sometimes curators) over the years. Graffiti artists and street artists often have a completely different view of the world. Is there a model of supporting the D.I.Y outlaws?